About Us
TheWheatPenny.com has been established as the "go to" site for information and history on the American Wheat Penny. Whether you are looking for Wheat Penny values or information on how many Wheat Pennies were minted in a given year, and by mint location, we've certainly got the information you are looking for.
Find out year and mint mark specific details such as mintage counts, values and information on collecting an integral part of historic US coin history.
Starting your very own Wheat Penny collection can be a very rewarding and exciting hobby. It is also a hobby that can turn into a profession and one that can be enjoyed at absolutely any age.
There are many resources available to you here at TheWheatPenny.com to assist you in buying coins and knowing what to look for. You can also be assured that we will give you some pretty solid information to use on not only giving your coins a non-professional, yet realistic grade as well as knowing what it is worth and how much other coins are worth.

The absolute key to assembling a great collection is to assemble one at a reasonable cost. Although certain year and mint mark Wheat Pennies can be quite costly, most however can be picked up fairly easy, and at very little cost.
The first thing you need, when beginning a Wheat Penny collection is a Wheat Penny coin folder. Whether you use the traditional Whitman coin folder, or a Dansco coin folder, you'll need a handy way to keep them safe and presentable for years to come. As a beginner, you could also start out keeping them in coin flips. Coin flips are rather inexpensive and usually a package of 100 or so can be purchased for under ten dollars. Good luck on beginning your new hobby of coin collecting! Please bookmark this site for future reference.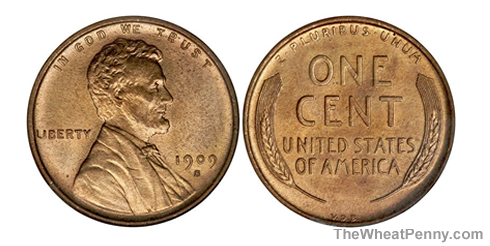 Sub-Pages
Privacy Policy
Your privacy is important to us. Please read our privacy policy in our "About Us" page.
Archives
Online Right Now
1 User Browsing This Page.
Users: 1 Guest