Coin Collecting Supplies
Anyone interested in coin collecting will need supplies and tools that help make coin collecting not only more fun and enjoyable, but also more organized. Among these tools are coin books, rollers, flips and educational materials needed to make coin collecting not only a great pass time, but an enjoyable hobby and a possible profession.
Full $25.00 Face Value Box Of 1909 – 1958 Collectible Wheat Pennies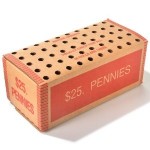 Prices From $190.00 (Full $25.00 Face Value)
An extraordinary example of history! This 50 roll set brings you a variety of wheat pennies minted between 1909 and 1958 – a must have for every coin and history lover. The obverse of the coin features the profile of Abraham Lincoln while the reverse shows wheat shafts. These mixed wheats come rolled and in a box for easy display and storage.
Buy The 1909-1958 Mixed Wheat Penny Deal – 50 Rolls
______________________________________________________
2012 Guide Book of United States Coins: Red Book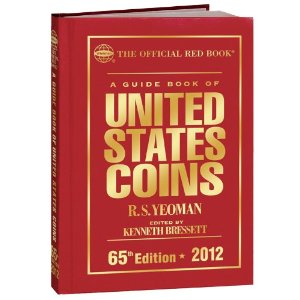 Price $11.53 (Hard Cover Edition)
The Official Red Book, now in its 65th year, is famous nationwide as the premiere resource for U.S. coin collectors. This best-selling one-volume library helps you make smart buying decisions as you build your collection. Millions of readers rely on it for full-color photographs, detailed technical data, and up-to-date mintages. The Red Book covers the history of colonial and early American coins; official federal issues from half cents through silver dollars and gold coins; classic and modern commemoratives; Proof and Mint sets; error coins; Civil War tokens; pioneer (territorial) gold; every state and territorial quarter, plus the new National Park quarters; all of the presidential dollars; and more. You ll benefit from its practical essays on grading, investing, auctions, and other hobby subjects and of course, its pricing for 6,000-plus coins, in up to 9 grades each, gathered from more than 100 of the nation s leading coin dealers! The 2012 edition features more than 1,800 full-color photographs to help you confidently identify your coins. Updated values, mintages, and auction records. Expanded coverage of commemoratives, sets, and other coins. The latest research on colonial coins and private/territorial gold. New higher-grade pricing for classic commemoratives. And much more something of value for every collector, new or experienced. It s no wonder more than 22 million copies of the Red Book have been sold since the 1st edition!
Buy The 2012 Guide Book of United States Coins: Red Book
______________________________________________________
2012 Handbook of U.s. Coins: Blue Book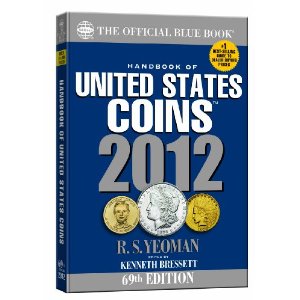 Price $9.95 (Paper Back Edition)
The Official Blue Book of United States Coins 2012, Paperback. This guide features grading and collecting tips, mintage records, historical information, and data compiled by more than 50 coin-elite contributors. Lists dealer buy prices, how much dealers will pay for your coins, not retail prices.
Buy The 2012 Handbook of U.s. Coins: Blue Book
______________________________________________________
Coin Collecting For Dummies Book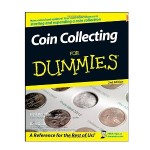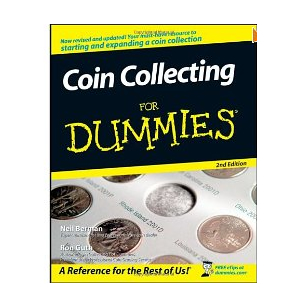 Price $14.95 (Paper Back Edition)
Can't make heads or tails out of coin collecting? You need Coin Collecting For Dummies, 2nd Edition, the treasure trove on information on numismatics. This hands-on guide escorts you through the world's oldest hobby, helping you decide which type of coins you want to collect, keep your collection in mint condition, buy and sell coins on the Internet, find interesting coin shows to attend, and assemble and diversify a great collection.The purpose of this fun, easy-to-access guide is to turn you into a world-class coin collector in as little time as possible. You'll learn what coins can teach you about history and geography, develop organizational and observational skills, and learn to use analytical tools, all without event thinking about it. And you'll learn the basics about ancient coins, U.S. coins, world coins, and the wild-and-wooly stuff that really gets your numismatic juices flowing.
Buy Coin Collecting For Dummies
______________________________________________________
100 Count 2×2 (2 inch by 2 inch) Cardboard Coin Holders (For Cent Coins)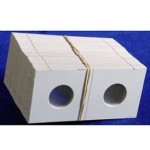 Price $5.39 (100 Count)
Cardboard holders are the most common holders used for coin storage and display.
They are made of high quality cardboard and offer great long term protection for your coins.
You fold them over with the coin in the window and staple the holder around the outside.
Unlike many cardboard holders, ours are virtually dust free.
Each order is for 100 holders.
Buy 100 2×2 Cardboard Coin Holders For Wheat Cents
______________________________________________________
Coin Collector Album: Coin Collector Starter Kit (For The Beginning Collector)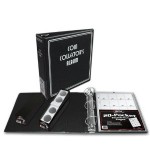 Price $25.99 (Complete Kit)
Ideal for the Beginning Collector – Protect & Store up to 200 Coins
Starter Kit Includes: – 1 3 inch Black Coin Collectors Album – 10 BCW 20 Pocket Pages with Thumb Cut –
100 Small Coin 2×2 Paper Flips (for Penny, Nickel, & Dime) –
100 Medium Coin 2×2 Paper Flips (for Quarter, Half Dollar, & Small Dollar) – 2 Black 2×2 Coin Storage Boxes
Buy The Coin Collector Starter Kit – Ideal for the Beginning Collector
_________________________________________________________
One Pound Of Wheat Pennies Assorted Dates & Mint Marks
Price $37.98 (Full One Pound Assorted Lot)
This listing is for a one full pound lot of mixed and assorted Wheat Pennies ranging from 1909 – 1958 with assorted dates and assorted mint marks. Perfect for the collector of the American Wheat Penny.
Buy 1 Full Pound of Wheat Pennies Assortment – 148 Unsearched Coins
______________________________________________________
10 Pound Lot Of Collectible Wheat Pennies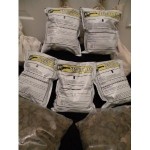 Prices From $99.99 (Full 10 Pound Lot)
Here is a full 10 pounds of unsearched wheat pennies for you to go through. thats approx. 1400+ pennies! Who knows what might be inside great for serious collectors or for that new collector to get started. Hours of searching fun! Get yours today.
Buy 10 Pounds of Sealed Wheat Pennies! Unsearched Bags!